20th February 2023
Image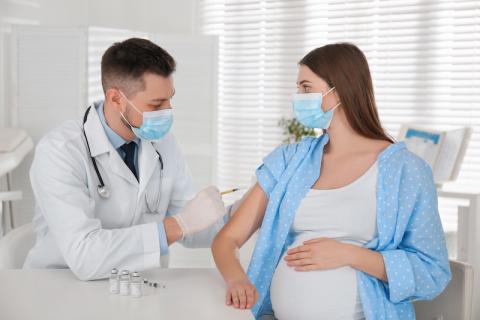 A team of researchers in Scotland has found no evidence of increased risk for any baby or maternal outcomes following COVID-19 vaccination.
In contrast, they found that COVID-19 infection was associated with an increased risk of preterm and very preterm birth, maternal death or admission to critical care, and venous thromboembolism.
The researchers analysed data from 4,074 women with confirmed COVID-19 infection, and compared them to 12,222 women with no infection, who were matched in terms of a range of factors including maternal age. The results of their work were published by The Lancet as a preprint (meaning it has not yet been peer reviewed).
They set out to find if there was any correlation between COVID-19 infection or vaccination and outcomes such as stillbirth, neonatal death, extended perinatal mortality and preterm birth. Maternal outcomes investigated were admission to critical care or death, venous thromboembolism, hypertensive disorders of pregnancy, and pregnancy-related bleeding. They found no association between vaccination and any of these outcomes.
The researchers concluded that vaccination remains the safest way for pregnant women to protect themselves and their babies against COVID-19.